If you are using different devices as a single Password Depot user simultaneously, for example a Windows computer, an Android or iOS smartphone and/or macOS, too, it is definitely helpful if you can access the same database from all these different devices.
Hint: If you are working in a team we recommend using the Enterprise Server. This article only refers to single users who are using Password Depot on different devices.
In order to be able to work with your existing databases on all your devices without the need of constantly transferring them from one to another, you can store your databases to one of the offered cloud services, for example Google Drive, OneDrive, Box etc. This way, you will be able to directly access your password files from your individual devices.
Hint: Your database will never be stored to a cloud service without encryption. It will always be opened and decrypted on your local system only!
Regarding the aspects above, please proceed as follows:
1. Launch Password Depot in Windows an click on Database -> Database Manager.
2. Now, on the left side, select the cloud service of your choice and click on Sign in: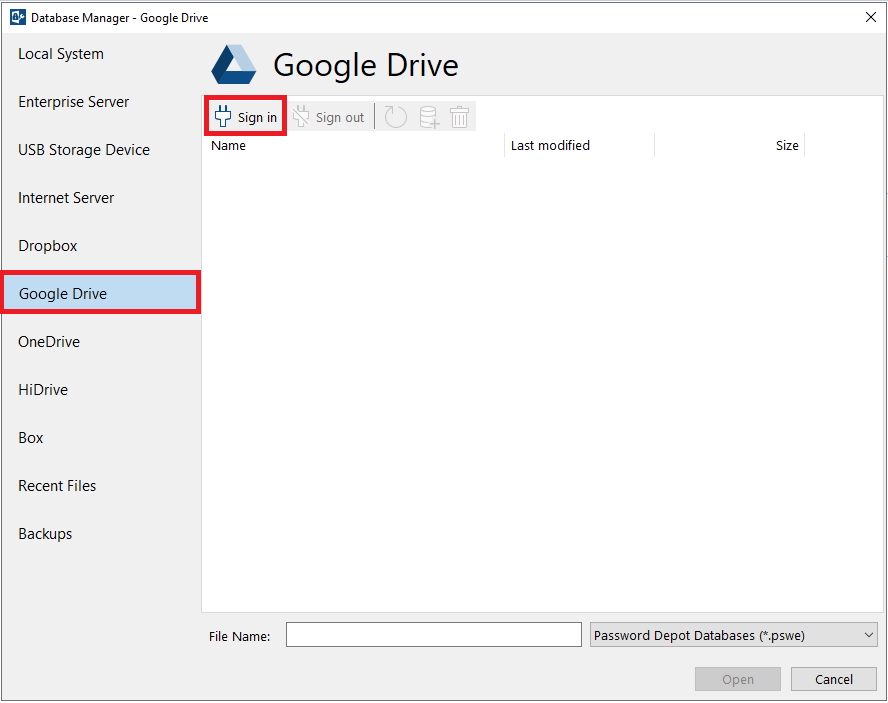 3. Afterwards, your browser will open and you will be asked to authorize Password Depot to access your cloud service. You need to confirm and allow this process so that Password Depot can communicate with the cloud service.
Creating Correct Path in Your Cloud Service for the First Time
4. This step is not obligatory, however, we do recommend it in order to find out the correct location for storing databases to your cloud service for sure (see also Where does Password Depot store databases when I use Dropbox, OneDrive, Google Drive or Box?)
5. After authenticating successfully, we now recommend, for testing purposes, returning to Password Depot and creating a new empty database on your cloud service directly (the one you just logged in to). In order to do so, click on the symbol for creating a new database: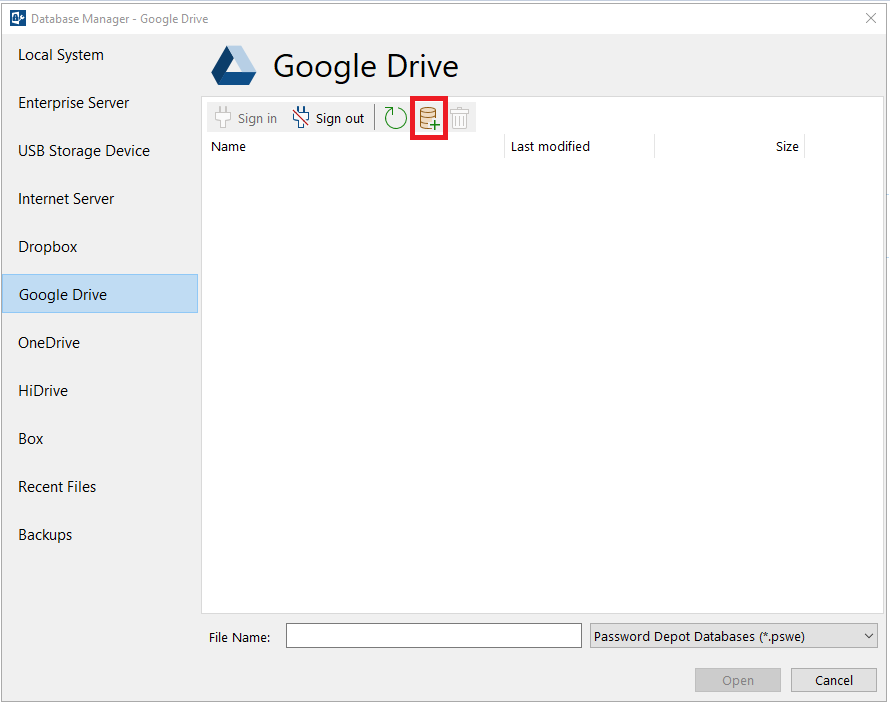 6. Create a database and give it any name you want.
7. Afterwards, go to the Windows Explorer and search for the database you have just created in your cloud service. Now, you can use exactly the same path for copying your existing database to your cloud service.
8. Finally, go back to Password Depot and click on the symbol update. You should now be able to see here your database which you have just copied to the correct path manually.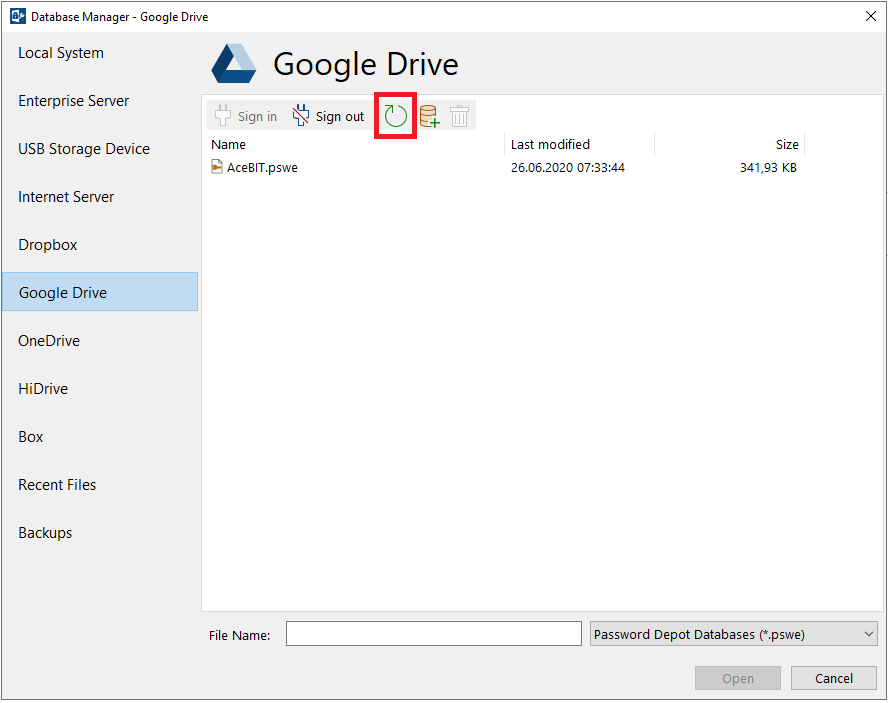 9. Last but not least, you can now open Password Depot on all your other devices, connect to your cloud service again and open your database.