In Password Depot you can define yourself whether passwords should expire and how long they are valid. Please note the following settings:
Set and extend the validity period of individual passwords
Open the properties of the corresponding password entry with a double-click. Here you can see under "Expires" whether this entry has an expiry date. If you want to change this, remove the corresponding tick here or enter a new expiry date: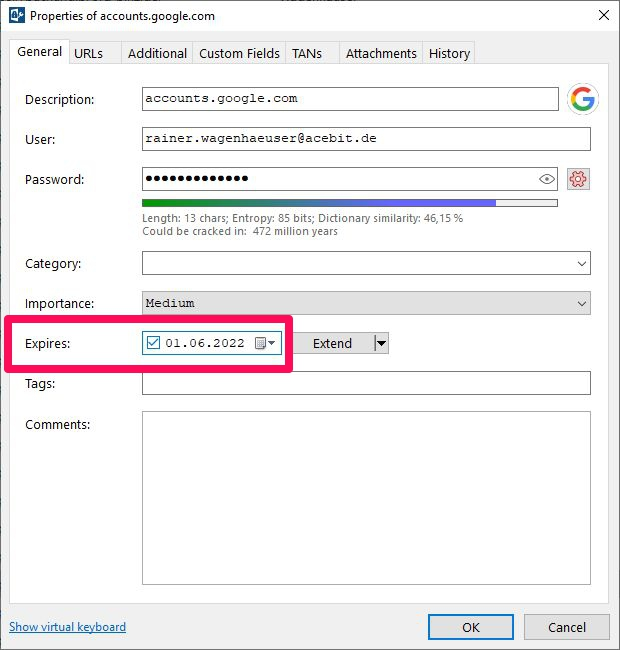 Under "Extend" you can extend the expiration date - from one day to one year: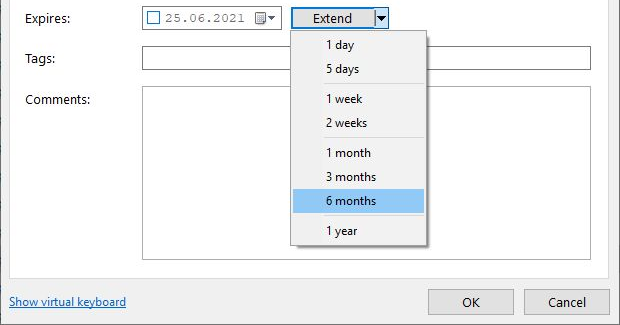 Adjust the default expiration date for passwords
Go to Edit > Options > Passwords. Here you can specify a standard period of validity for all of your passwords. If you do not generally want to assign general validity to your passwords, select the "Never" option here.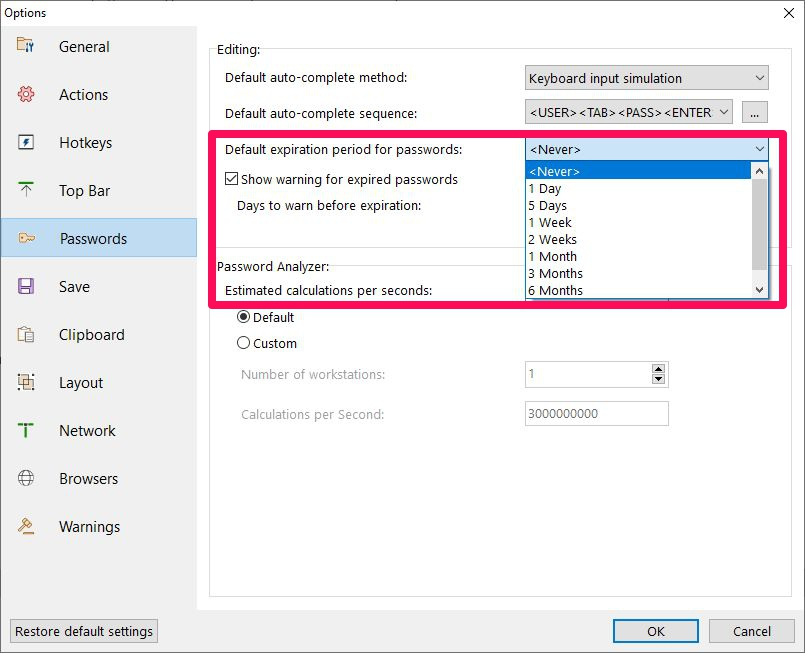 You can also use the options here to set whether and when the program should warn you when passwords expire. If you remove the check mark, you will no longer receive a warning.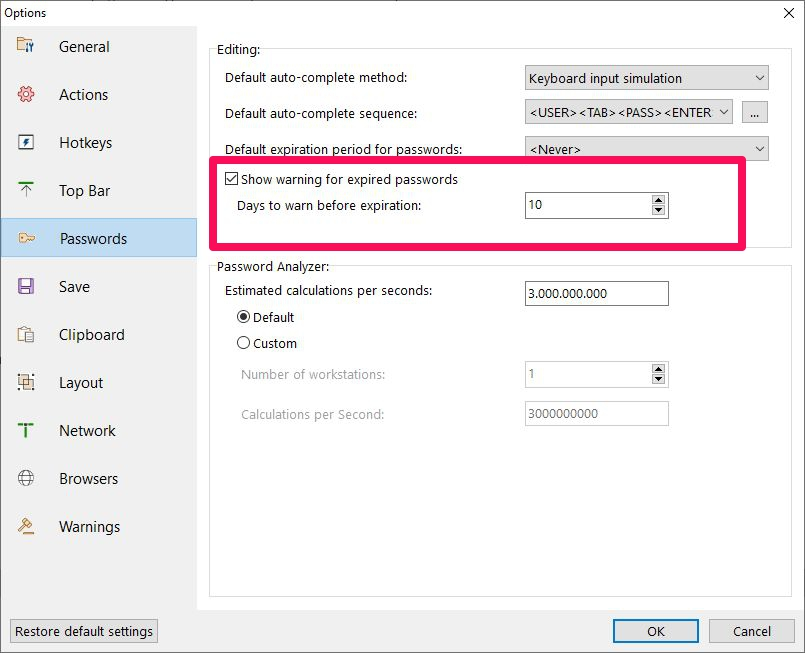 In general, the warning regarding expired passwords in Password Depot is only an indication and has no further effect, i.e. you can continue to use your passwords despite this message. This function is more to help you remember to renew passwords if, for example, certain websites regularly require this.
Search for expired passwords
Those passwords that have already expired are marked with a warning symbol in the main Password Depot window. You can also see the expiration date here:

The option under Tools > Clean up is useful when looking for expired passwords. Here you can search for entries that have already expired and specify the date: