Databases that are stored in the protected storage of the Password Depot Android app cannot be seen in the Shared Folders area and therefore cannot be seen "public" on your Android device. In order to copy a database from the protected storage to the PC, the following workaround is necessary:
1. Open your database in the Android app under "Protected Storage".
2. Then go to the top right of the app on

and select the "Save as" option.
3. Next, select the Shared Folders area to save. Finally, tap Save at the bottom right to exit. Your database is now also listed and saved in the Shared Folders area of the Android app.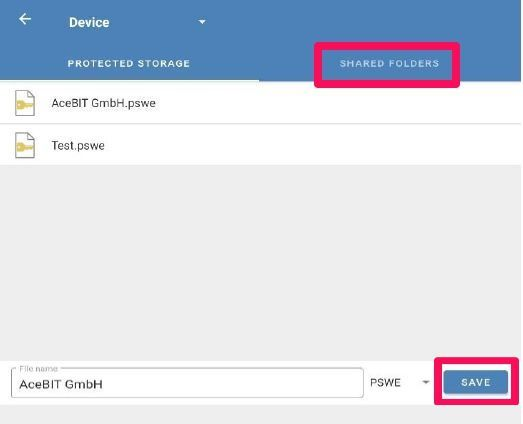 4. As soon as your database is in the Shared Folders area, you can then transfer it to your PC - as described here.