Note: This issue only affects version 15.2. It has been resolved in more recent versions.
Various important changes were implemented with the last update. Version 15.2 uses an updated transmission protocol that is no longer downward compatible. Due to these changes, it is currently no longer possible to connect to the Enterprise Server with our iOS app if 2FA (Two-Factor Authentication) is enabled.
Thus, if you currently also want to work with the iOS edition then 2FA must be deactivated on the server. The connection should then work again with the iOS app, too.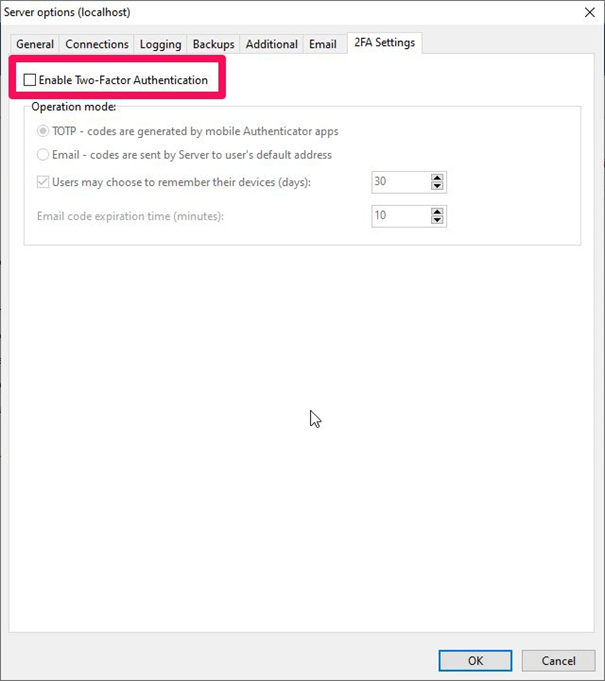 We are already working on the implementation of 2FA in the iOS app, too. Thus, this is only a temporary problem. In the near future, it will be possible to connect to the server with all clients and activated 2FA.