If you cannot establish a connection to the Dropbox or any other cloud service from the app's Database Manager, you will probably receive an error message that something went wrong and you should try to log in again.
This problem may occur due to the fact that you have connected to the cloud before but never really logged out properly. Therefore, please tap
on top on the right to log out correctly.

Afterwards, you should be able to reconnect to the cloud. Just go back to the Database Manager and select the desired cloud. You should see the following screen next: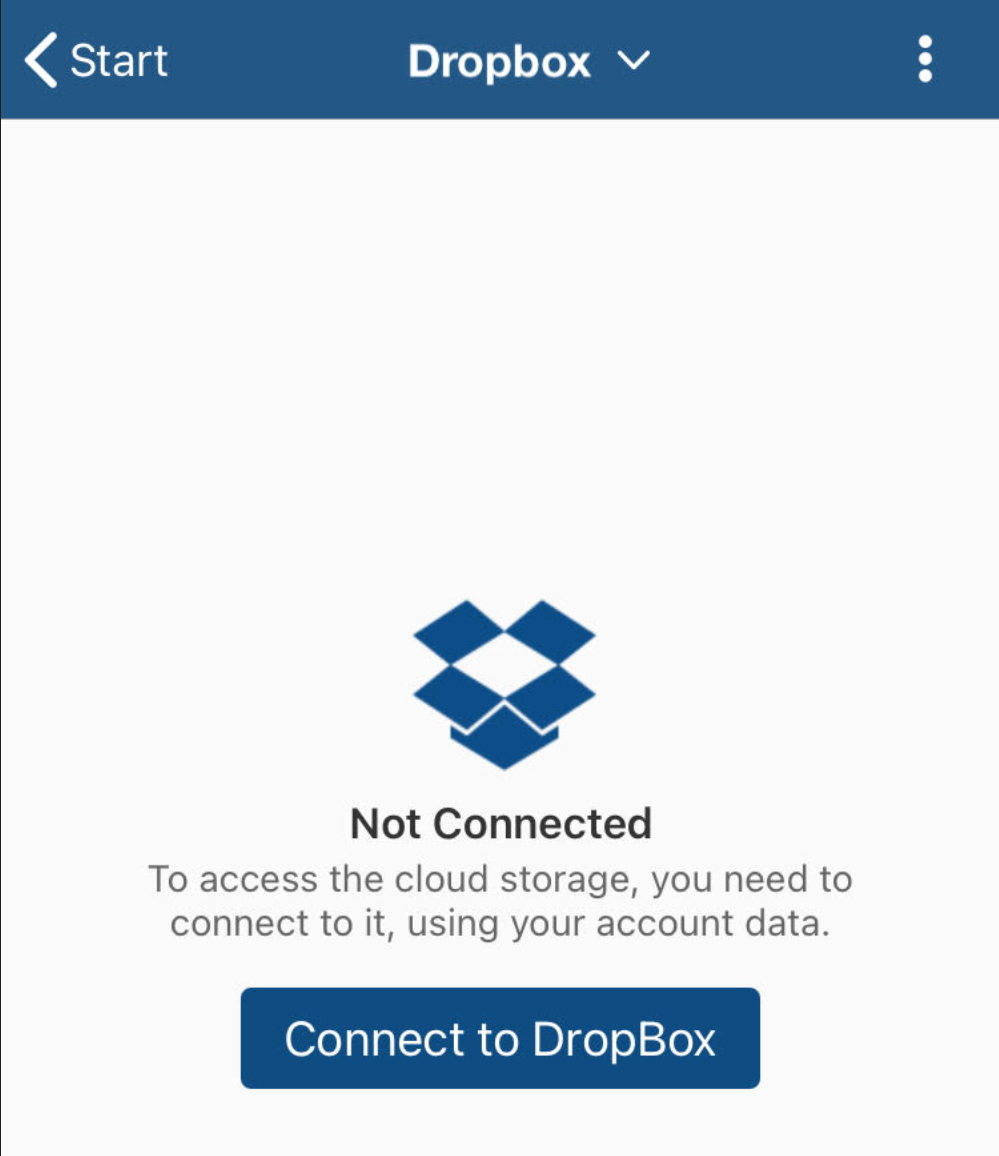 Note
: If you have already connected to the cloud, opened a database and now go back to the start screen, you can also open another database if you want. However, please note that you are still signed in to the cloud. If you want to log out, then please tap
Open DB Manager
and select the desired cloud service. Tap
on top on the right afterwards and then select
Disconnect
. This way you can logout properly.