Offline mode: Databases from the Enterprise Server can be conveniently used in offline mode, i.e. if the connection to the server has been disconnected or is temporarily unavailable. If the connection to the server is re-established, an automatic synchronization takes place.
To enable this characteristic to be used, you must ensure the following:
The option Store local copy of databases from Password Depot Enterprise Server should be activated on the client under Options -> Save. This automatically stores, as the name suggests, local copies of the databases on the client and users do not need to do this manually. If this option is not activated, you can also use offline mode, but then you must remember to save the database(s) locally manually.


The Enterprise Server must ensure that the user/group in question has the right to save local copies. For this purpose it is necessary that the option Save database locally is either set to Not defined or to Enabled in the Server Manager via Manage -> Server policies. Then the same permission for the user/group must be explicitly allowed for the desired database.
If you are on the road and want to work in offline mode, simply go to the Database Manager -> Enterprise Server tab of Password Depot. Tick the Offline Mode check box.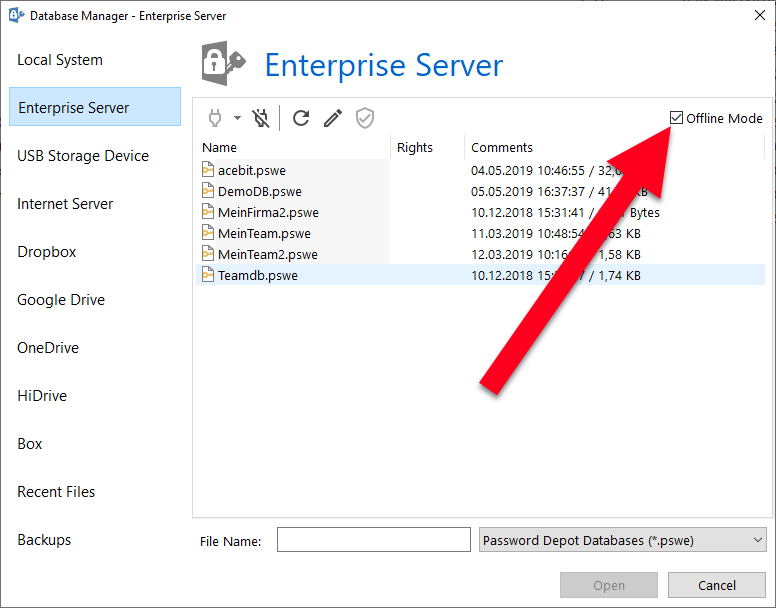 Now enter the password that you normally use to log on to the server.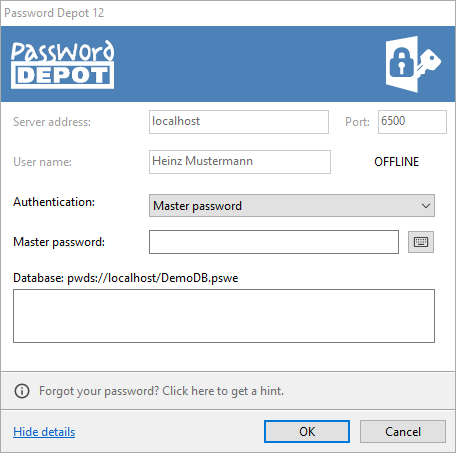 You can now work offline with the database and make changes if necessary. Save them before closing the database.
The next time you are connected to the server, simply deactivate the Offline Mode option under Database Manager -> Enterprise Server and log on to the server.
This time open the database on the Enterprise Server. If you have made changes to the database in offline mode, these are displayed and you can perform synchronization.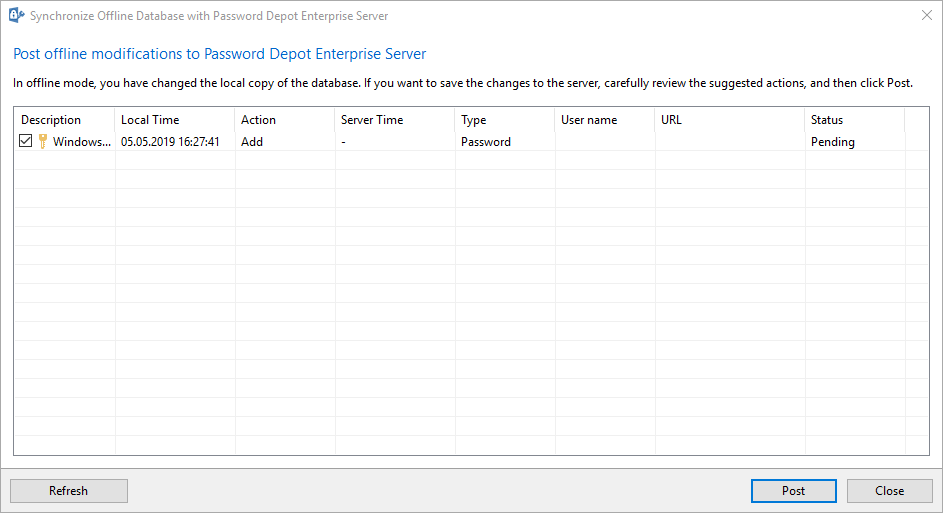 Select all entries that you have edited offline and want to synchronize with the server. Click the Deploy button to synchronize with the server.
All offline work is successfully synchronized with the Password Depot Enterprise Server.