2FA Authentication is implemented from version 12.0.7. onwards in Password Depot as follows:
Databases on the local system (without the Enterprise Server)
If you don't work with the Enterprise Server and simply store your databases e. g. on a local system or on one of the offered cloud services you are able to encrypt your database either with a master password or, in addition to that, also with a key file. In this case, access to the database is only authorized when both master password and key file are correct.
Login on the Enterprise Server
The administrator is able to activate Two-Factor Authentication (2FA) by TOTP or email for the client´s server login. If you activate this feature, the client needs to enter both user name and password as well as the particular code.
If you activate e.g. TOTP the following dialog box opens next time the client wants to log in to the Enterprise Server. The client now needs to scan the QR code with an Authenticator App.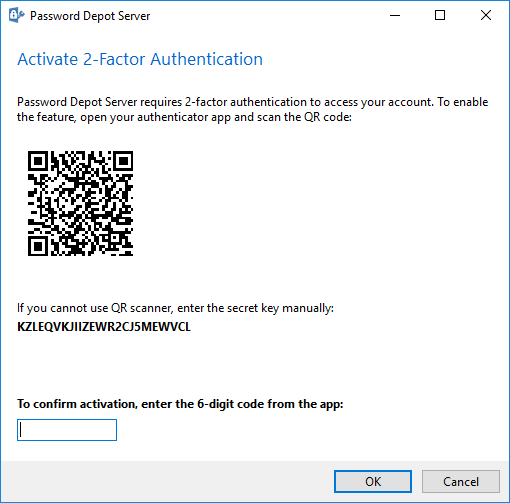 The Authenticator App must support Time-based One-Time Password algorithm (OATH TOTP) standard RFC 6238 in order to create a short living one time code.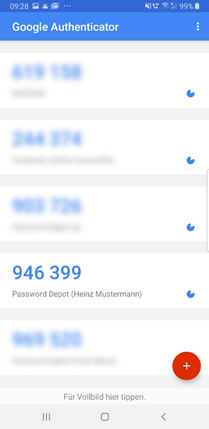 Now, the client also needs to enter the code each time he wants to log in to the Enterprise Server.