If you are working with an Enterprise Server database and the eye icon for revealing a password in plain text is not displayed in the details area of the Windows client, please check the logging settings of the database.
To do so, open the Server Manager and go to the database area. Right-click on the correct database and select Properties -> Advanced. If the option Monitor and log all cases of user access to entries is checked, the eye icon is not displayed in the Windows client.
Uncheck the option in the Server Manager in order to display the eye icon again.
Server Manager: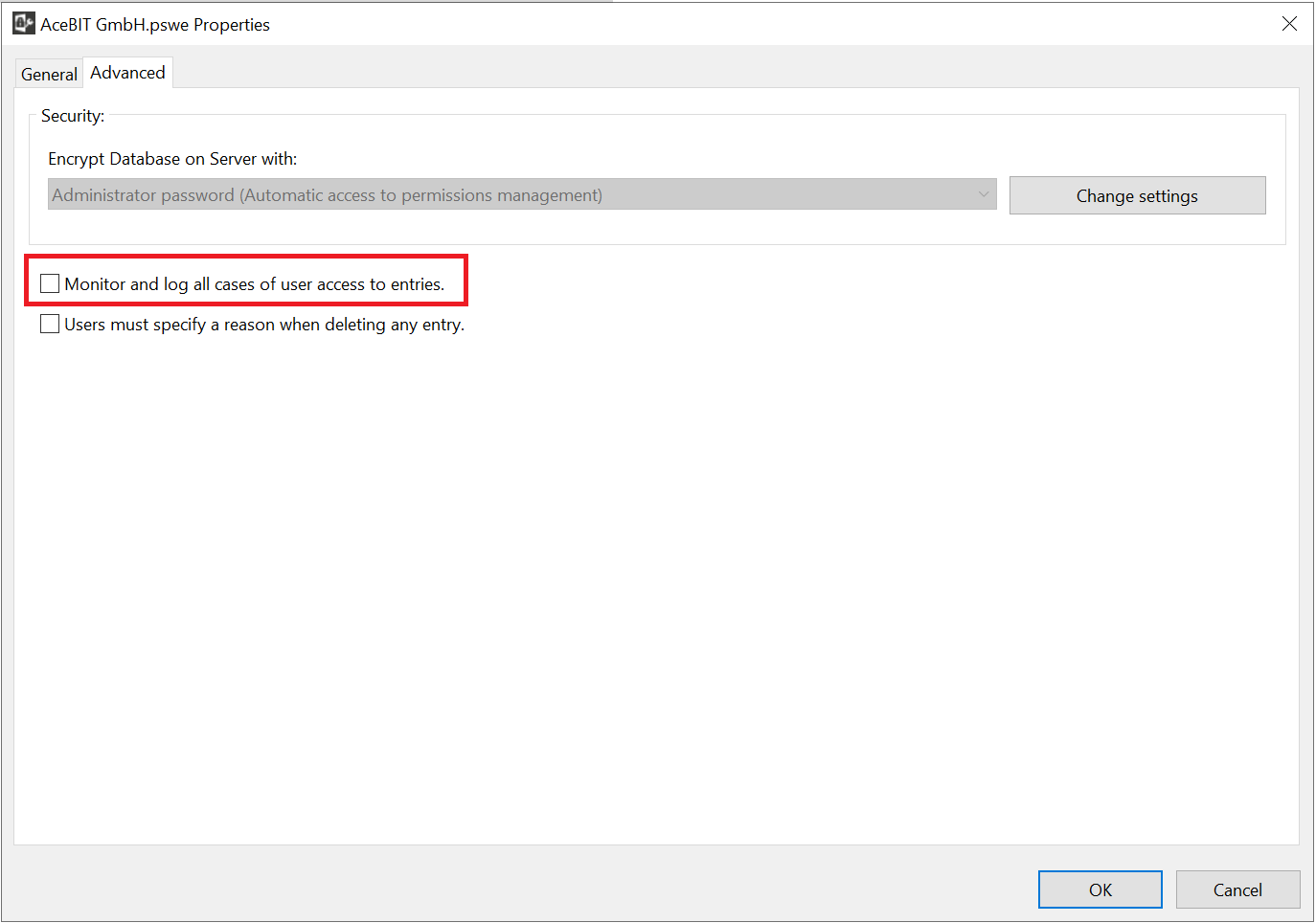 Windows client: