Password Depot Client: Install the new version with the Update Manager
With the Password Depot Update Manager, you can bring the program up to date in the Windows client with just a few clicks of the mouse. Please click on Help > Search for Updates.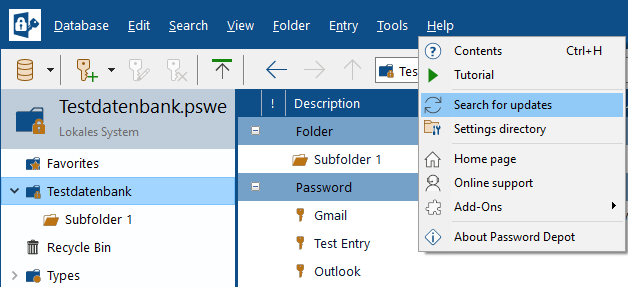 The update manager then establishes a connection to the AceBIT server and informs you whether an update is available. If this is the case, you can download the new version, which will then be automatically installed on your PC and replaces the previous version. We recommend that you open the update manager at regular intervals to determine whether a new version is available. The update manager also reports when your program is up to date.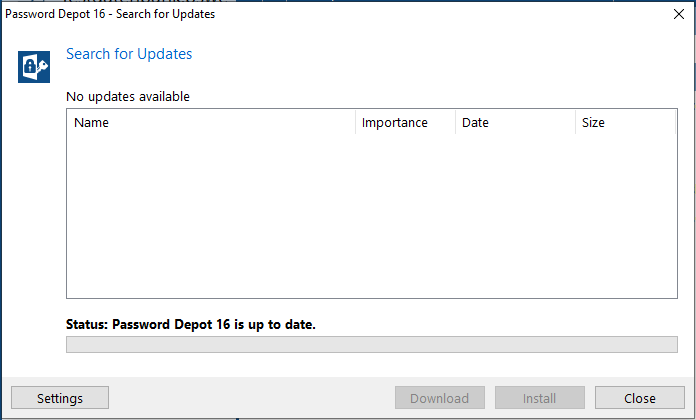 The Password Depot Update Manager only installs free updates on intermediate releases (e.g. from version 17.0.1 to 17.0.2), but not chargeable upgrades from one version to a higher one (e.g. from version 16 to 17).

Password Depot Server Manager: Install update
In the Password Depot Server Manager, by clicking on Help > Search for Updates, you will receive information on whether a new version is available and, if so, which version number it has. The update can then be downloaded here and installed directly over the existing version. You do not have to pay attention to anything else for the smaller updates within the same major version.
If you have already installed the current version of Password Depot Server Manager, you will receive the following message:

An update manager like in the Password Depot client does not exist in the server version.
Password Depot Corporate Edition: Control update behavior of clients
The update behavior of the clients can be determined in the Password Depot Corporate Edition under Manage > Client security policies. This is of particular interest to larger companies, who can use it to determine how individual users should proceed with the updates. For example, companies can use an option in the security guidelines to ensure that all clients are always updated together.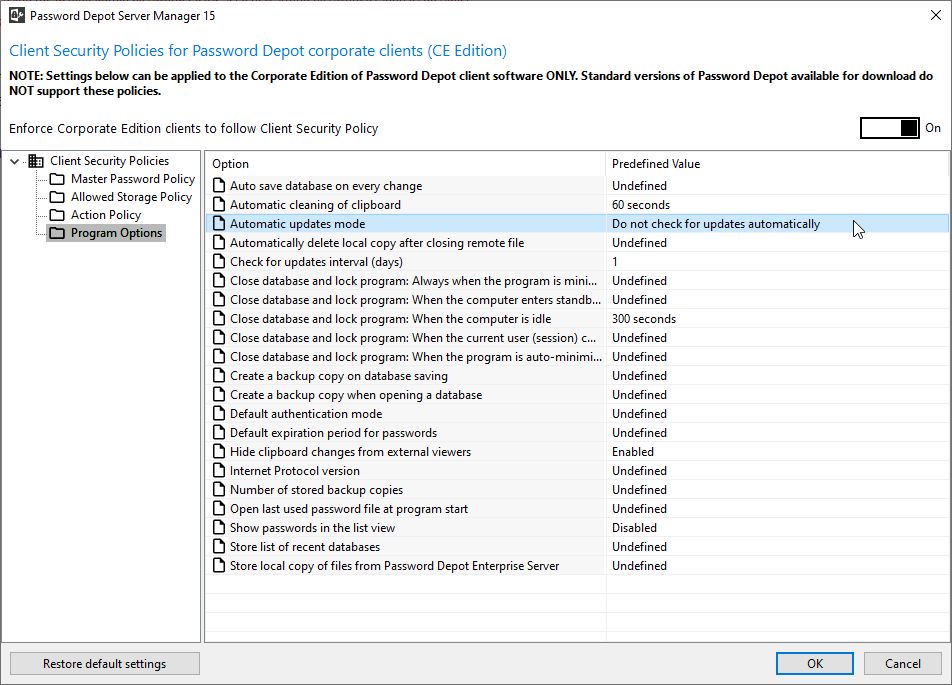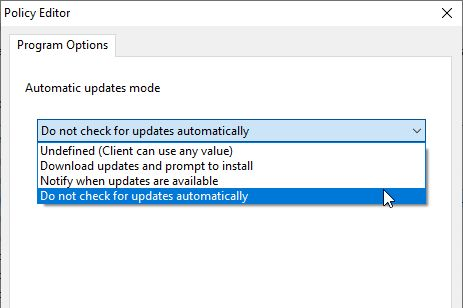 Note:
Password Depot is constantly being developed, updated and improved.
Here
, you can find out what we have changed in the new updates compared to the previous versions and what new functions have been added.