If you get this error message while trying to log in to the Server Manager, you probably installed a certificate which possibly could not be found due to different reasons, either because it has been deleted or because the correct path could not be found (anymore).
Please open the file C:\Program Files\AceBIT\Password Depot Server 15\pdserver.ini and check the following two entries
SSLKeyFile=
SSLCertFile=
Client
If you are using a certificate on the server clients will only be able to connect to it if settings are adjusted correctly in the client. In order to do so, please do the following:
Open the client and go to Options -> Network
Activate the checkbox "Use SSL/TLS connection to Password Depot Enterprise Server".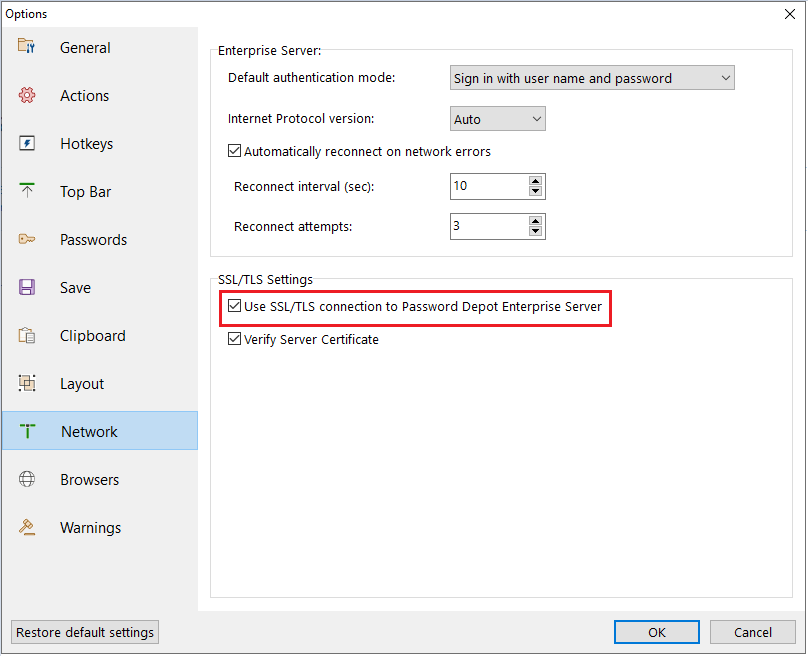 When connecting to the server, make sure that the option "Use SSL/TLS" is checked as well.