If you use a certificate on the server, the clients can only connect to the server if you configure them correctly.
To do this, open the client and first go to Options -> Network.
Activate the checkbox "Use SSL/TLS connection to Password Depot Enterprise Server" under "SSL/TLS Settings".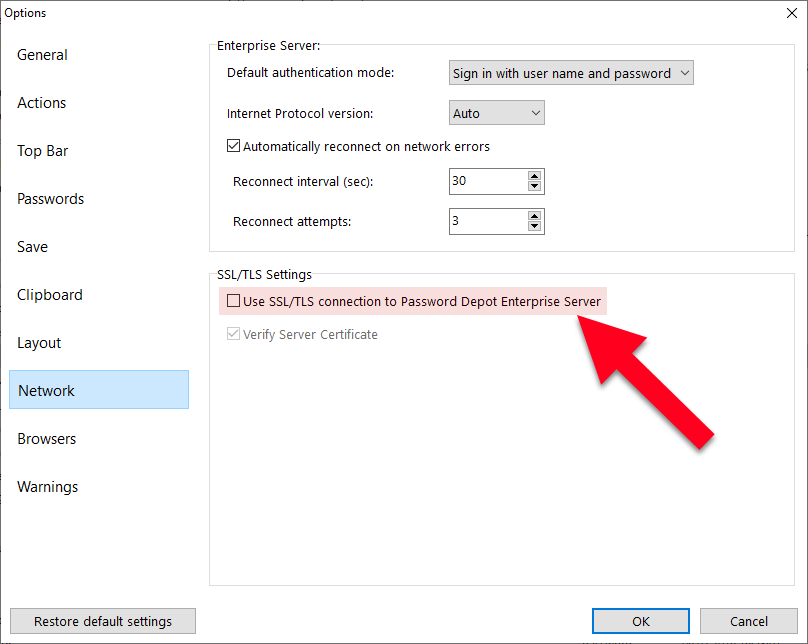 When you connect to the server, make sure that the "Use SSL/TLS" check box is checked as well.