Please click on Database and Database Properties or use the keyboard shortcut Ctrl + I.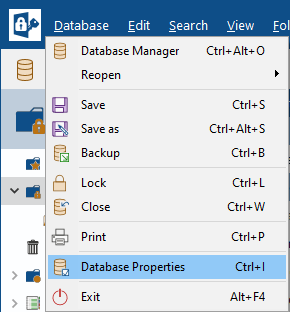 In the "Content" tab of the Database Properties, you can make various settings for saving the history: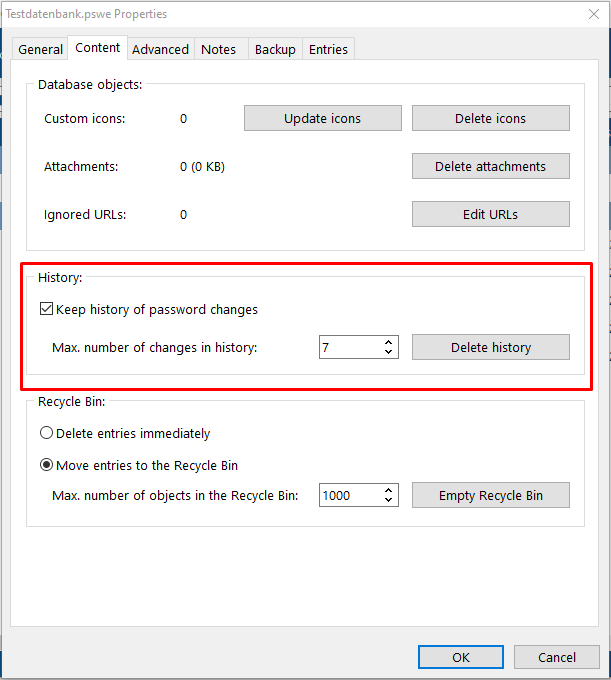 Keep history of password changes: If this option is checked, an entry is made in the history of a password whenever you change it. You will then find this on the History tab in the Properties dialog (Ctrl + M), which you can use to change or edit passwords.
Max. number of changes in history:

Here, you can define the number of changes in the history.

Clear password history:

If you have accumulated a lot of password changes over time, it can make sense to clear them to keep the history clear or to reduce the file size. You can do this centrally for all passwords here.
For the individual entries, the option "Use global settings" appears by default under Properties > History in the change history in the lower right corner.