Make sure that your Password Depot databases are always as up-to-date as possible, as unused and expired entries represent unnecessary data ballast.
Under Tools > Clean-up you can search for entries that have not been used for a long time and that have already expired. The option to clean up the passwords is intended in particular to find unused or expired entries and thus to free the databases of data ballast or to keep the passwords up to date.
To find specific entries, you have the choice between six options:
Show Entries expired before: Shows all entries that have expired since a certain day
With attachments bigger than (KB): Lists the passwords that have an attachment of a certain size. This allows you to quickly filter out particularly large attachments that may delay the loading of your database
Entries not used after: Shows passwords that have not been used since a certain day
Never used entries: Shows all passwords that you have never used after creating them
With history: Lists the entries that have been specified to have their change history saved
With custom icon: Shows you all entries whose icons have been individually defined by the user
After you have selected and applied the filter criteria, you will see all passwords that match your criteria in the list. In addition, you will see related information, for example "Valid to .." and the frequency of use.
For example, in the following screenshot you can see a search for entries that have not been used since 01/01/2021.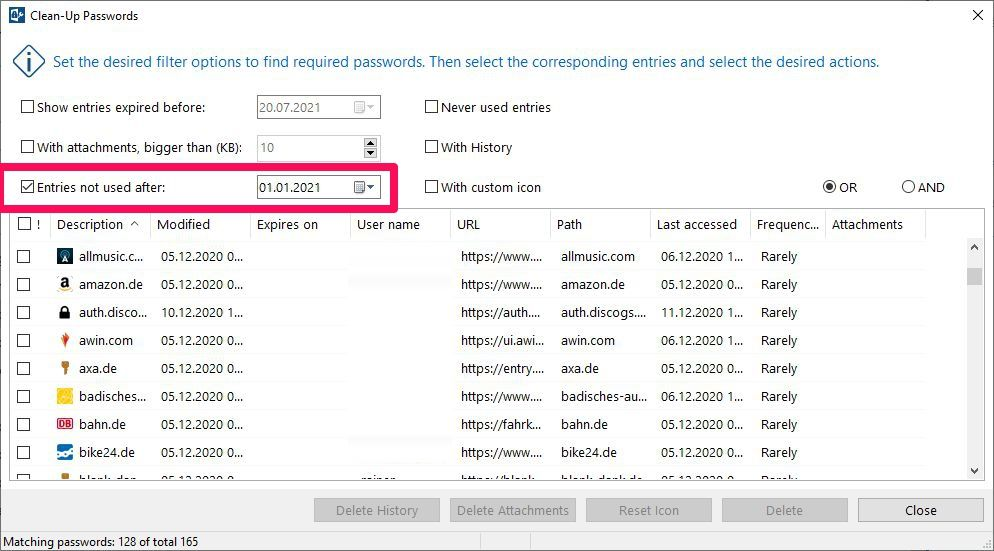 Edit and delete entries
You can then mark the desired entries, right-click and then edit or delete them. You also have further options to choose from here: deleting the history, removing attachments, resetting the symbols and opening the URLs.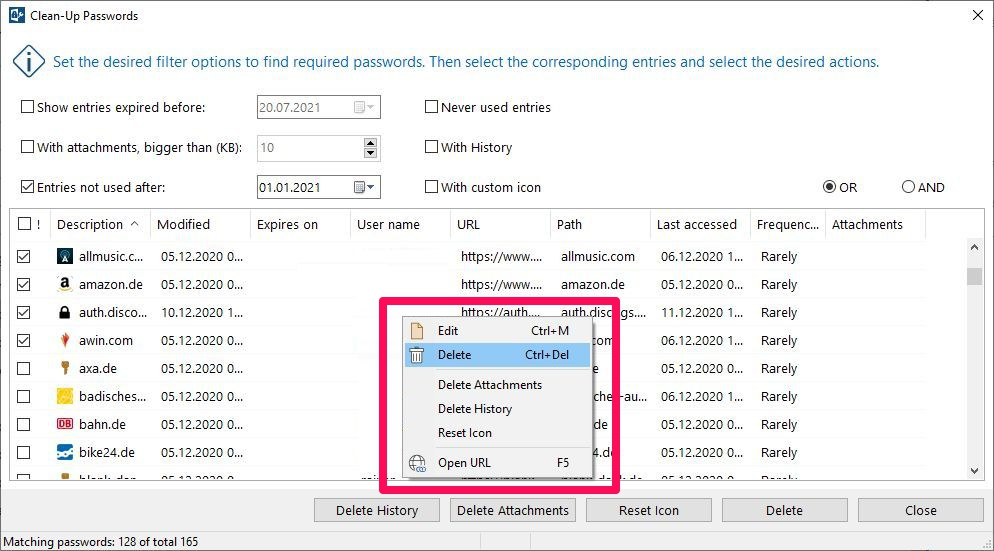 Alternatively, you can use the four buttons below to clean up the passwords displayed:
Delete history: Clears the change history of the selected passwords
Delete attachments: Deletes the attachments of the selected passwords
Reset Icon: Resets the icons of selected passwords to the default icon
Delete: Deletes all passwords that you have selected in the list. Deleted passwords are moved to the trash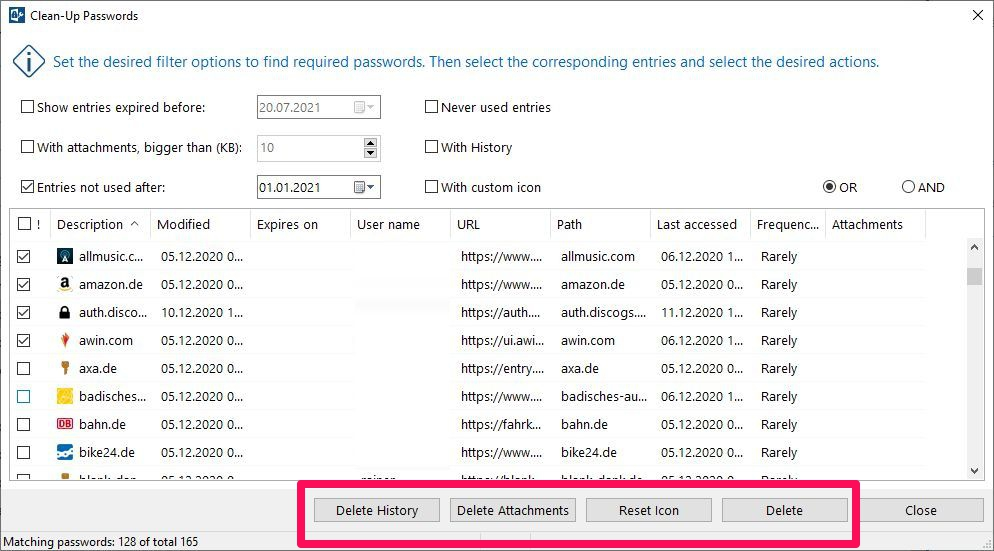 Click Close to complete the process.
Expired entries are marked with a "prohibition sign" in the main view of the program. Under Edit > Options > Passwords, you can always set a standard period of validity for your passwords and define whether the program should warn you when passwords have expired.